First, the new ambient track was recorded in stereo with a Fractal AX8 and a Boomerang III, which is capable of recording 4 unsync'd loops that overlap and don't line up rhythmically. This song is part of a group of demos for a new CD. I will be writing more like this for an upcoming CD. This one is called Here Child, Finish Your Nothing.

The next item is from a Julie Black appearance on ABC-TV's Morning Blend show. We played one acoustic song (Majesty of Hope) that appears on her 3rd CD, Follow the Muse.
Check out our appearance here.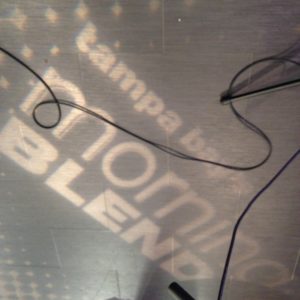 Watch a clip of me recording the solo in the recording studio.